Saturday Morning Study
Meets Saturdays 8:00 am - 9:15 am (in-person)
Each session features refreshments, fellowship, Bible study, group discussion, prayer, and mutual support.
You aren't the only one who wants to get more out of the Bible. Indeed, this is your chance to get focused and come together with other men who want to do the same. But it won't happen if you don't take action. So, make the commitment. We hope to see you there!
Scott Thompson—Facilitator

Current Study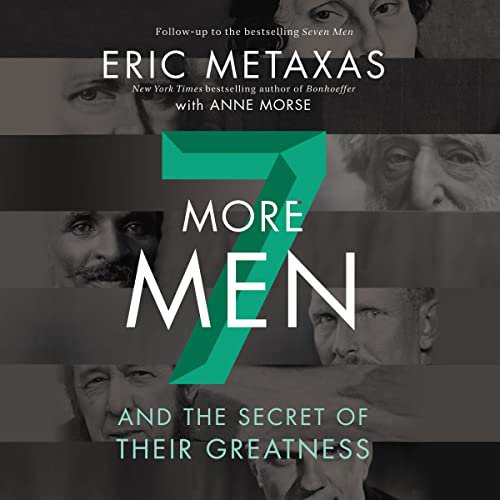 7 More Men and the Secret of Their Greatness
Where greatness begins
What gave Martin Luther the courage to risk burning at the stake, or George Washington Carver the faith to overcome racism and become a giant of modern science? What enabled William Booth to persevere through innumerable obstacles, or Sergeant York, a pacifist, to win an impossible victory over the German army? From Alexander Solzhenitsyn to Billy Graham, these men share at least one characteristic: the ability to sacrifice everything - including their own lives and freedoms - for a greater good.
In Seven More Men, New York Times bestselling author Eric Mataxas reveals how ordinary people become extraordinary people in ways that change the course of history.