Saturday Morning Study
Meets Saturdays* 8:00 am - 9:15 am (in-person)
*On break for the holidays until after the first of the year. See below for information on our upcoming series beginning 15 January 2022.
Each session features refreshments, fellowship, Bible study, group discussion, prayer, and mutual support.
You aren't the only one who wants to get more out of the Bible. Indeed, this is your chance to get focused and come together with other men who want to do the same. But it won't happen if you don't take action. So, make the commitment. We hope to see you there!
Scott Thompson—Facilitator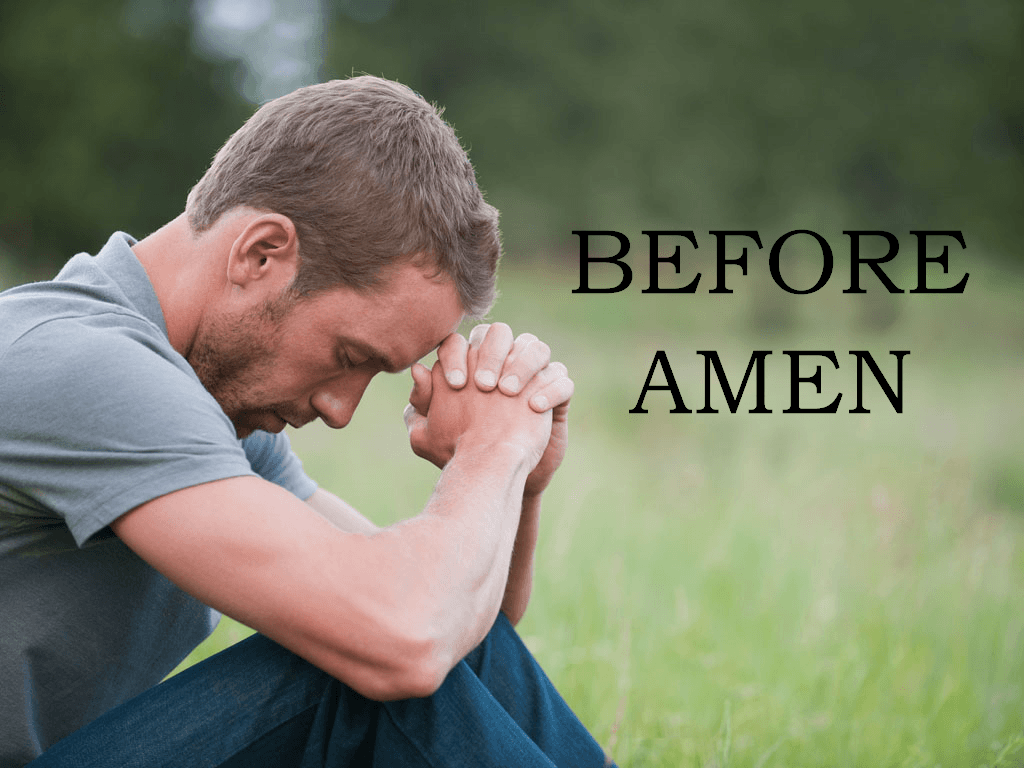 New Study Series Begins 15 January 2022
Before Amen
The power of a simple prayer
In this 10 part series Max Lucado will take us on a journey to the heart of biblical prayer based on the prayer that Jesus taught his disciples to pray: Father . . . You are good . . . I need help . . . They need help . . . Thank you. In Jesus's name, amen.