Holy Cross Women offers opportunities for women of all ages to come together and share their lives and experiences. We encourage each other, pray together, and enjoy fellowship with one another as we study God's Word and apply it to our lives. We strive to grow more in love with Christ as we do life together!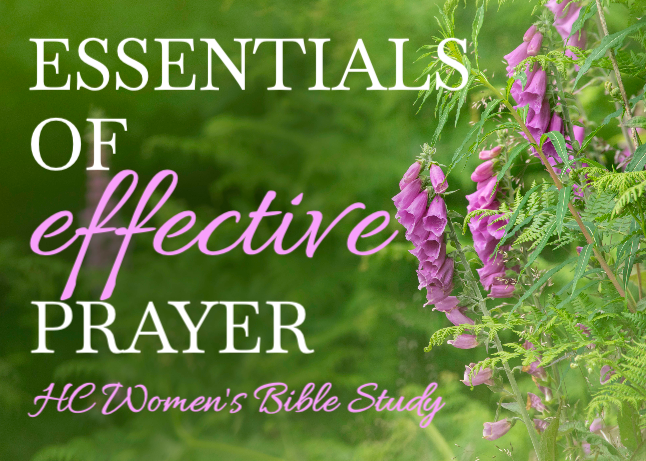 You're Invited!
Essentials of Effective Prayer
Wednesdays at 7 p.m. beginning March 1st
Do you sometimes wonder if God hears–let alone answers–your prayers? Do you ask yourself, What's the point of praying? Do you long to experience the power of prayer in your daily life? Find the keys to an effective prayer life in this compelling study that explores both God's expectations of you and His promises to you when it comes to prayer. Through a detailed examination of the Lord's Prayer and other examples of prayer throughout the Bible, you'll discover a model for talking with God. You'll also learn key principles of prayer and gain a deeper understanding of how prayer can draw you closer to His heart. We hope you'll share with us in this 6-week, no-homework study from Kay Arthur and David and B.J. Lawson. Dates for the study can be found on the Holy Cross Church calendar: https://holycrosschurch.com/calendar
Register for this study using the button below. Not sure this study is for you? Sign up and attend one session. We're confident you'll want to return, but there's no obligation to do so. We're looking forward to seeing you!
Purchase your book at the church or use the link below
Contact Us
hcwomen@holycrosschurch.com