Getting to know each other
We know meeting someone for the first time can be intimidating, and going to a new church for the first time can be nerve-racking. We want to help make your first experience at Holy Cross a great one!
SERVICE TIMES
Holy Cross Church meets every Sunday at 10 a.m.
LOCATION & DIRECTIONS
Holy Cross Church is located at 5653 W. Riverpark Dr., in Sugar Land, TX 77479. Get directions here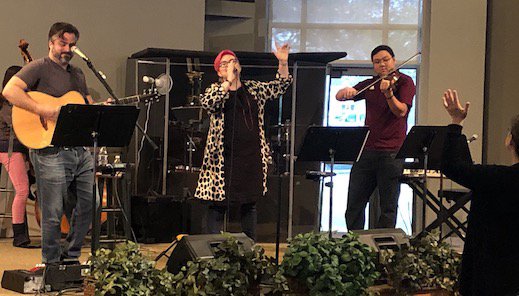 What can I expect?
How long is a Holy cross service?
In total, a Holy Cross service is about 75 minutes in length. We follow the liturgy for Holy Eucharist Rite Two as outlined in the Book of Common Prayer. Everything you need to know is projected on the screens so you can participate in whatever way you choose. The service begins with the Holy Cross worship band leading the church in music - you can sing along and/or engage with worship however you feel most comfortable. Children and youth are then dismissed for age-specific teaching while adults hear the reading of the Word and an encouraging message from our rector, Fr. Scott Thompson. Children and youth then return to their families to celebrate and receive the Eucharist together.
What's the culture like at Holy Cross?
Sundays at Holy Cross are casual, warm and relaxed. Come as you are and expect to feel welcomed as our guest.
What about my kids?
We believe that kids should have a blast learning about Jesus' love for them every single week - and Holy Cross Children and Holy Cross Youth make this a priority. The other thing we make a priority is your children's safety. Because of that, we have a detailed check-in process for our Holy Cross Children's program the first time that you visit. You'll want to give yourself an extra ten minutes to get signed in for the Holy Cross Children experience. Holy Cross Children is offered every Sunday for kids ages infant through Grade 5. Holy Cross Youth meet every Sunday and is open to tweens and teens in 6th - 12th grade.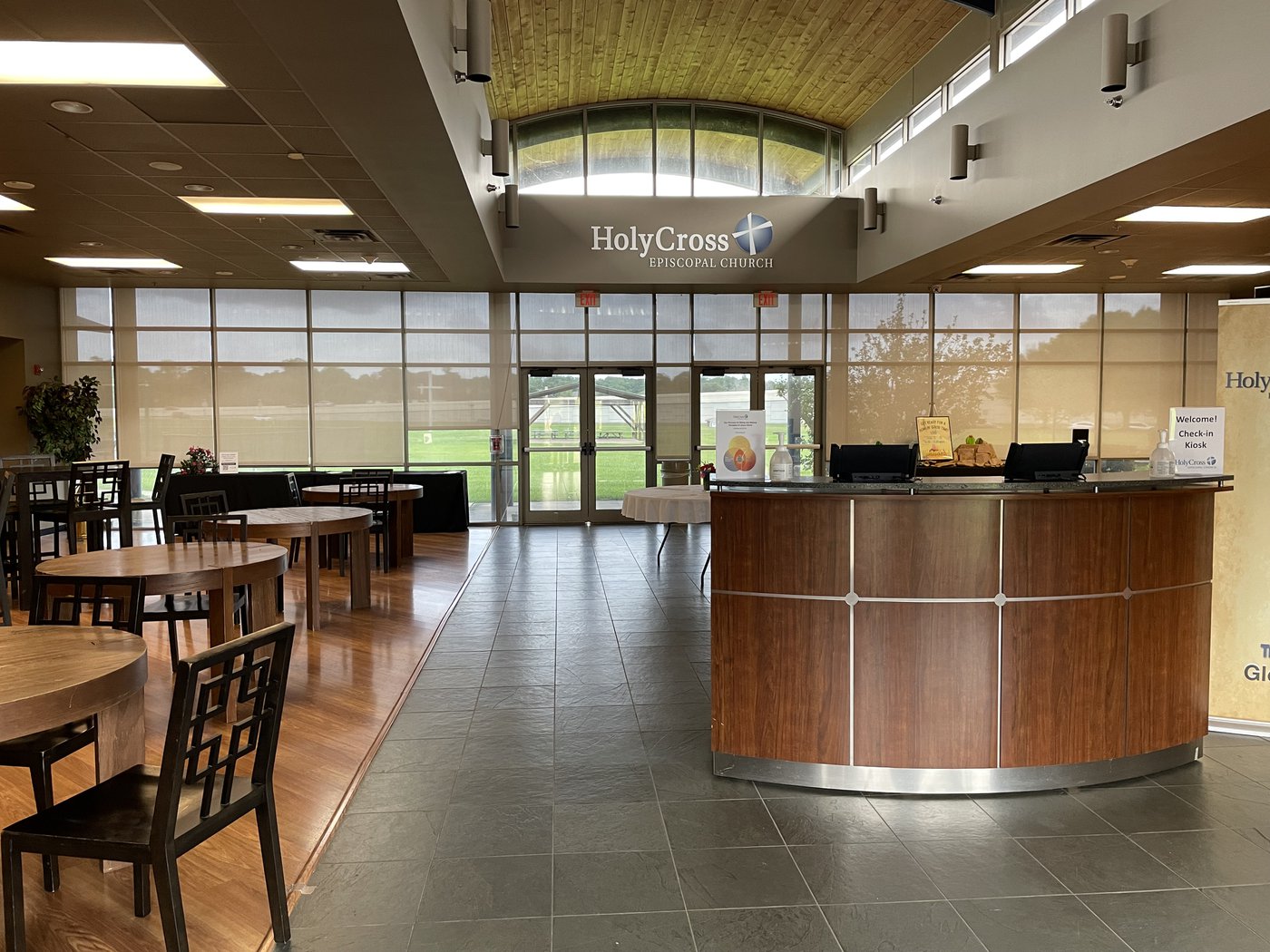 Let us know you're coming
Ready to check out Holy Cross in person? We can't wait to meet you! Simply fill out the form below and we'll make sure to give you the VIP treatment upon your first visit.
"I have been a member of Holy Cross since November 2020, since day one
the members of Holy Cross have made me feel like family."
Blake S.